Yang Lichang, chairman of Accumulation (3527), said yesterday (26) that LED driver IC shipments reached 24 million in March, a record high. It is expected that another peak will be created in April and May, and non-display products are expected. The revenue share will reach 1~20% this year. Looking forward to the second quarter, General Manager Chen Qikai believes that the current order visibility is very high, and shipments in April will have a chance to hit 30 million. The second quarter revenue will be better than the third quarter of last year.

Accumulated first quarter revenue of about 344 million yuan, a quarterly decrease of 4.6%, an annual growth of 33.7%, an average gross profit margin of 41.1%, a decrease of 4.7 percentage points compared with the same period of last year, mainly due to the contribution of high-margin architectural lighting customer orders last year, after-tax net profit 60.29 million yuan, an annual growth of 58.9%, a quarterly decrease of 7.2%, and a post-tax earnings per share of 1.83 yuan.

In terms of product line layout, Chen Qikai pointed out that the display part, this year benefited from the Shanghai World Expo, the World Cup and the Guangzhou Asian Games, plus the new screen for advertising screen replacement and high refresh rate, color and brightness correction, In the first half of the year, the company will launch 10 new products.

In lighting applications, Yang Lichang expects that the general lighting demand for E27 bulbs and T8 lamps will expand rapidly, including AC/DC and DC/DC products. In the third quarter, high-brightness white LED-related lighting products will be introduced. The breakthrough in optical and thermal technology will help the product to expand. The LED street lamp products that the company has cooperated with the major shareholder Delta Electronics have completed the design introduction.

As for the backlight application part, the accumulation pointed out that this season has begun to ship monitor backlight products, the third quarter shipments will be significantly enlarged, Chen Qikai said, according to market estimates, this year, LED TV penetration rate is about 25~ 30%, quite a global market size of 45-500 million units, penetration speed is better than market expectations.

Accumulation of LED TV products has been introduced into the design of a large factory in Japan and Korea. It is expected that with the support of TSMC's 60V high-pressure process technology, mass production will be expected in the second half of the year. Accumulation emphasizes that although many analog IC peers have cut into LED driver ICs for backlights, the company has a high-pressure process advantage and will have a place in the LED TV supply chain.

Accumulation believes that the industry supply chain, including foundry and testing, is the biggest challenge this year. Chen Qikai stressed that the demand for high-end products is increasing. The average selling price of products this year is expected to increase slightly. High, the pressure on gross margin is high, but under the adjustment of product mix, the overall gross profit margin will remain above 40%.


Rigid-flex is a multilayer printed circuit board with both rigid and flex electric interconnecting layers. A composition of flexible and rigid substrates in a single circuit board creates unique opportunities. The technology allows designers to replace multiple PCBs interconnected with connectors, wires and ribbon cables to create a single circuit board while improving performance and reliability. Furthermore, because Flex-Rigid PCB can be bent, folded or twisted, they make an ideal solution for optimizing applications with tight space limitations by using the third dimension.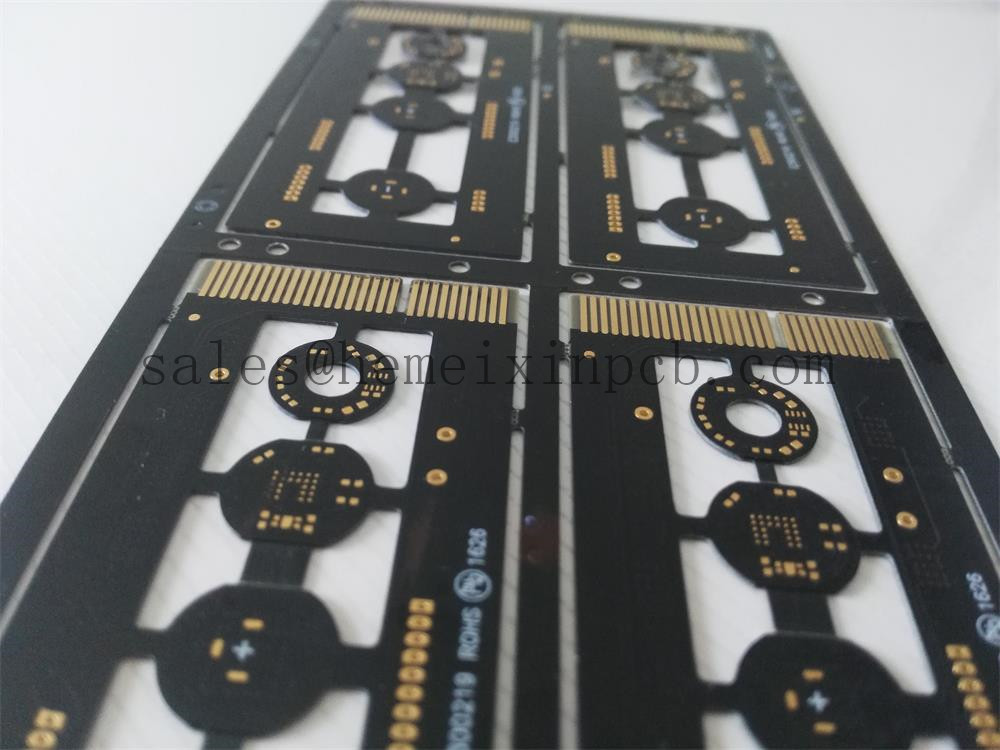 Rigid-Flex PCBs,Flex Rigid printed circuit boards,flexi-rigid PCBs
Hemeixin Electronics Co.,Ltd. , http://www.rigidflex-pcb.com