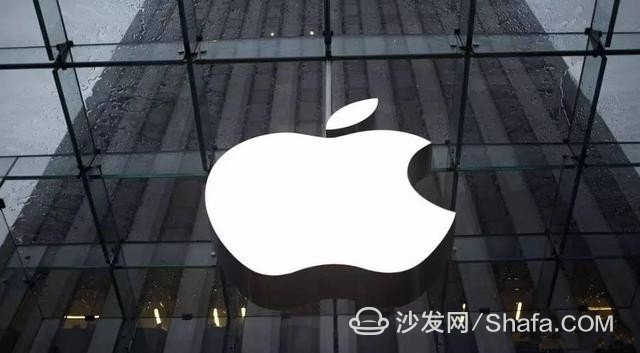 If you ask, who re-awakened the living room, the answer is undoubtedly smart TV. In recent years, from Samsung, Sony, to Hisense, TCL, Skyworth, and LeTV, a large number of companies, based on intelligence, integrated 4K, OLED, laser, quantum dots, HDR and a series of new display technologies, it can be seen that living room entertainment has been Crossing the "box" era, we successfully entered the era of "big screen high-end display technology." At the same time, each one has to work hard in appearance to cater to today's discerning consumers.
Faced with the intellectualization of giving home appliances and the new experience of family life, the protagonist never seems to have an apple. At the recent Apple Financial Analyst analysts meeting, CEO Cook hinted that Apple intends to launch Apple TV. From the point of view of the Chinese market alone, Apple's recklessness does not mean that there is no food available.
The news that Apple has entered the television industry with an intelligent inflection point is no longer news. Although Apple has not introduced a hardware TV in recent years, Apple's smart TV platform and related smart TV plug-ins have long been completed. The biggest news at the moment is when Apple will launch large-screen smart TV hardware. Because, compared to the iPhone, iPad, iMac, iTv can bring Apple's next big screen, or full screen ecology.
The news that Foxconn, the global foundry army, invested $7 billion in the new LCD panel factory in the United States early this year has aroused the attention of global public opinion. In fact, Apple is one of the gold owners behind this Foxconn investment. Foxconn Terry Gou Ming revealed to the media recently that the company is considering launching a joint investment with Apple to set up a display factory in the United States. The panel factory mainly produces large-size panels. Gou said frankly, "Apple is willing to invest with us because they also need display screens."

This shows that Apple's involvement in television hardware manufacturing field is almost no suspense. From the overall development of Apple, iPhone, iPad, Mac innovation is difficult to achieve new breakthroughs, Apple will use new channels, so that people regain the impression of Apple "subversion", from the visual experience, consumers are still more willing to accept TV, and VR content, price barriers more, it is difficult to become a consumer product in a short period of time, in addition to Apple's smart home field has been "shame" for a long time.
However, in the wisdom of home appliances, Apple has always taken is to "grab only the core" light asset operations. Even if Apple really enters the field of smart TV, it will not produce its own TV sets, or will give it to a professional OEM company such as Foxconn. In fact, Apple has been in the smart TV hardware and system development, as well as content reserves, etc., have been deployed for nearly a decade, once it fully enters the smart TV market, will surely bring a sensational effect on China and the global TV industry.
In fact, in the past few years, Apple's Apple TV box has occupied a certain market in the US home market. From the perspective of Apple's official website, there are many content providers that Apple is familiar with, such as YouTube, Netflix, and CBS that we Chinese are familiar with... Apple claims that Apple has produced or integrated its own content through acquisitions or partnerships with major content providers such as Netflix and HBO.
Apple's smart TV box once flashed on the Chinese official website, but now it seems that it can only be used for sea scouring, and the product has not received favorable comments from Chinese consumers. It seems that everyone prefers to see Apple's outstanding industrial design reflected on a real TV. Not a small "box." The appearance of a large-screen Apple smart TV seems to be a matter of course.
Smart TV/box information can focus on smart TV information network sofa butler (http://), China's influential TV box and smart TV website, providing information, communication, TV boxes, smart TVs, smart TV software, etc. Answering questions.
Currently, most GPS antennas are right-handed polarized ceramic media consisting of ceramic antennas, low-noise signal modules, cables, and connectors. Ceramic antenna, also known as passive antenna, dielectric antenna and patch, is the core technology of GPS Antenna. The reception ability of GPS antenna depends largely on its ceramic components. Low noise signal module, also known as LNA, is the part that amplifies and filters the signal. The selection of components is also very important, otherwise it will increase the reflection loss of GPS signal, resulting in excessive noise. Cable selection should also be based on reducing reflection to ensure impedance matching

Combo GPS Antenna ,2 in1 GPS Antenna ,3 In 1 GPS Antenna ,GPS+WIFI Antenna ,GPS +4G +Wifi antenna
Yetnorson Antenna Co., Ltd. , https://www.yetnorson.com