The bidding for China Mobile's TD-LTE (4G) equipment, which has attracted much industry attention, has finally yielded results. According to a person familiar with the matter, it was revealed to Tencent Technology that, as in the 3G bidding, domestic equipment vendors still won a lot, occupying more than 60% of the overall share.
Among them, ZTE and Huawei alone have obtained a 50% share. Last year, China Mobile's first TD-LTE bidding, Huawei and ZTE both received 25% of the shares, occupying half of the country. This time it can be described as a continuation of brilliance, with the two still receiving 25% each.
It is understood that in June of this year, China Mobile launched the first round of TD-LTE base station equipment bidding this year, which involved 31 provinces and cities nationwide, with a procurement scale of approximately 207,000 base stations, a total of 550,000 fans, and a major equipment investment of more than 200 100 million yuan. Nine telecommunications equipment vendors including Huawei, ZTE, Ericsson and Nokia Siemens participated.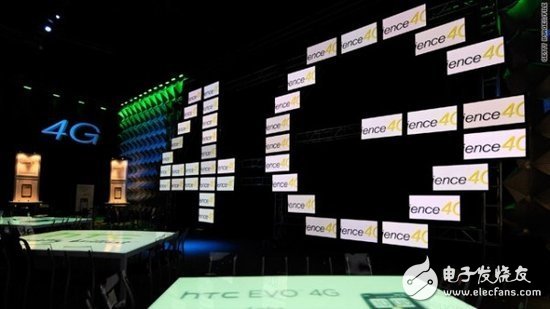 The tender involved about 207,000 TD-LTE base station equipment, with a total amount of tens of billions of yuan. It is the largest bidding work for China Mobile since the 3G era and will have an important impact on the future TD-LTE market share. Therefore, it is very important for global mainstream telecommunications equipment manufacturers, and it is undoubtedly a great business opportunity out of the downturn.
The bidding is divided into technical bids and commercial bids. The technical bidding competition ends at the earliest, but the result is unknown; the commercial bid ends on July 15, the lowest quotation is Nokia Siemens, and the single fan price is only RMB 33,500; Fans are about 35,000 yuan; Shanghai Bell and Datang offer is about 40,000 yuan for single-load fan; Putian's price is also above 40,000 yuan, Ericsson's offer is the highest.
According to the above-mentioned insiders, China Mobile recently released the final tender results. Noci, which has the lowest quotation, has not obtained a high share of previous speculation, but it has improved compared to the 3G period, and Ericsson has also improved. The overall proportion of foreign equipment manufacturers is between 25% and 30%, and most of the share is still domestically produced. Equipment manufacturers share.
In recent years, people from Europe and the United States have frequently encountered difficulties with Huawei and ZTE. It is not difficult to see that the rapid rise of Chinese companies has made traditional international communications equipment overlords feel threatened.
Industry analysts said that the tender is a market opportunity for traditional telecommunications equipment manufacturers to transform into the mobile broadband field. As the world's largest mobile communications market, the share of several major equipment manufacturers in the Chinese LTE market is related to its future development pattern in China and the global telecommunications equipment market.
CompactLogix Control Systems
Our CompactLogix™ and Compact GuardLogix® controllers use a common control engine with a common development environment to provide mid-range application control in an easy-to-use environment. Tight integration between the programming software, controller and I/O Modules reduces development time and cost at commissioning and during normal operation. This commonality provides cost-effective integration of a machine or safety application into a plant-wide control system because it integrates safety, motion, discrete and drive capabilities in a single controller.
AB Compact Modules,Cap Terminator Modules,Analog Voltage Input Module,AB 1791D-OB16P Output Module
Xiamen The Anaswers Trade Co,.LTD , https://www.answersplc.com