Dell offers a full suite of video surveillance solutions including acquisition, transmission, processing, storage, analytics and video clouds. In addition to meeting the basic video capture and storage requirements, Dell's overall video surveillance solution can provide remote video browsing, search and intelligent search anytime, anywhere, in combination with high-reliability, high-compatibility and high-performance enterprise-class bearer platforms. And the more advanced needs of on-demand playback, combined with Dell's powerful enterprise-class solutions to provide optimal support for intelligent video analytics and cloud-ready. Dell video solutions are now compatible with Milestone, Innodep, OnSSI, AimeTIs, BetTIni, IndegoVision, SST, 3S, Axis, Tyco, Bosch, Samsung, Sony, Honeywell and other international mainstream products, technology suppliers and Haikang. Software and hardware solutions from local suppliers such as Dahua and Neusoft.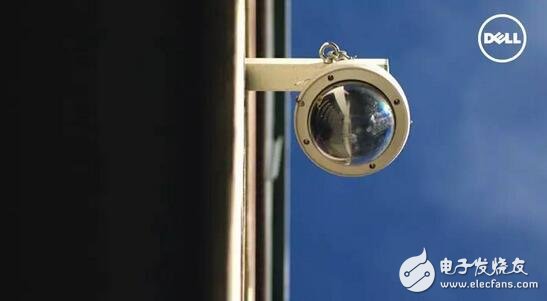 Key features of Dell's overall video surveillance solution include : high performance and high reliability: Dell provides a high-performance, high-reliability enterprise-class video surveillance platform for modern HD video surveillance and intelligent video analysis.
HD video capture: Dell's multiple video forwarding and storage servers can support up to 1000 HD camera capture inputs
Efficient and reliable network: Dell Power over Ethernet (PoE) network switches are stable and reliable, truly supporting all ports with full IP cameras
Reliable Data Protection: Dell's memory for video surveillance video uses enterprise-class NL-SAS hard drives to deliver the industry's best performance for video data; rich software features, the most reliable data protection and enterprise-class reliability
Cost-effective: Dell's intelligent video analytics solutions deliver superior performance and cost-effective customers. Compatible, reliable, scalable and easy to maintain are the main reasons for mainstream technology and platforms introduced by mainstream local monitoring vendors and customers.
Powerful chip processing capability: The video capture camera is equipped with powerful chip processing (DSP) capability, which greatly reduces the requirements of back-end servers, switches, and memories. It can also support Intelligent Video Analysis (IVA) to provide dust, water, and anti-attack. Strong resistance
Efficient platform Dell PowerEdge server series
A complete video surveillance solution (including video management, video forwarding, intelligent analysis, network streaming, cloud nodes, etc.) needs to run on high-performance, scalable, highly compatible and highly reliable servers. Server options provide the most reliable, matching operating platform for a wide range of video surveillance solution needs, as well as Dell Enterprise Professional Implementation and Warranty with storage and switches.
Reliable insight into the Dell Storage SCv2000 Series
The Dell Storage SCv2000 Series is a storage array that follows Dell's mid- to high-end enterprise-class array heritage. Targeted optimization of sequential write performance of video data and high reliability of video data, providing the industry's best performance and data protection capabilities, truly achieving 99.999% reliability at the enterprise level.
Seamlessly connect Dell N3000 series switches
Dell N-Series switches use an energy-efficient 1/10GbE solution and a high-density Ethernet power scheme (POE+) that combines data transmission and power for network cameras. In order to achieve higher interoperability in network devices from multiple vendors, the Dell N3000 series switches provide the latest open communication protocols, which are perfectly compatible and guarantee stable and reliable operation of various domestic and international brand network cameras. Dell official lifetime limited warranty!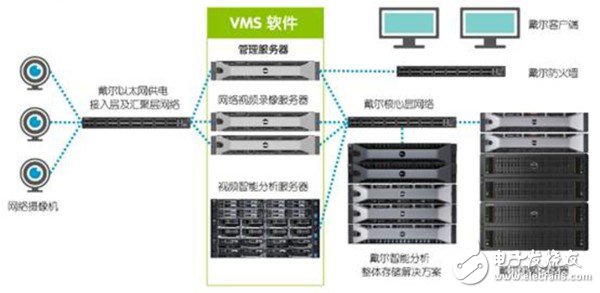 Dell enterprise-class typical video solution topology
The listed parameters are for reference only. The Dell servers, storage and networking products mentioned in the article can provide diversified service support and OEM cooperation from panel to package according to different models, versions and cooperation modes. For details, please contact Dell Solution Development Department. .
tcl , https://www.tclgroupss.com