In 2016, global M&A transactions were in full swing, and although the overall transaction size was less than the previous year, "high price" transactions were frequent. It is worth noting that, following the large-scale industry mergers and acquisitions in 2015, the chip industry integration has intensified, and major chip makers have laid out mobile terminals, especially car networking related businesses.
Analysts pointed out that in the context of economic slowdown, it is difficult for enterprises to increase their income through endogenous growth, and they can only expand their market share through mergers and acquisitions. In the current environment of abundant liquidity, large-scale mergers and acquisitions by enterprises are reasonable choices.
Active M&A activity
Statistics show that as of December 26, 2016, the total number of global M&A transactions was 28.1 million, with a total value of 4.4 trillion US dollars. Huge M&A continues to be active, with 55 transactions in global transactions exceeding US$10 billion, with a cumulative size of US$1.6 trillion.
Statistics show that 2016 involves a large amount of high M&A transactions including: AT&T spent $85 billion to acquire Time Warner; Germany Bayer $66 billion to acquire Monsanto to build the world's largest seed and agrochemical company; British American Tobacco acquires Reynolds for $58 billion The United States, etc.
In terms of regions, the total amount of M&A transactions in North America in 2016 reached US$2.2 trillion, down 15.9% from the historical high in 2015; M&A transactions in Europe targeted 10.4% to US$1.1 trillion M&A transactions targeting the Asia-Pacific market fell 5.2% to $858.6 billion; in contrast, M&A transactions targeting Latin America and the Caribbean increased significantly, with transactions reaching $123.6 billion, an increase of 41.2%.
In terms of industries, the non-essential consumer goods industry M&A transaction volume reached US$299.8 billion, ranking first, accounting for 21% of the total size of all M&A transactions, but down 28% from the previous year. Secondly, the financial industry, with a transaction size of 801.6 billion. The US dollar fell by 17% year-on-year. Utilities M&A transactions reached US$206.6 billion, nearly double the previous year and performed the best.
Global and activities have remained active over the past two years, especially in 2015, global M&A transactions totaled $4.9 trillion, a 37% increase from 2014, surpassing $4.6 trillion in 2007, setting a new year for global corporate mergers and acquisitions. Record.
According to industry sources, the current wave of M&A transactions is mainly driven by low financing costs and the need for companies to seek efficiency and competitiveness in a depressed economic growth environment. In the context of the economic slowdown, it is difficult for some large companies to increase their income through endogenous growth and instead expand their market share in the form of mergers and acquisitions to reduce competition and maintain profitability.
Hui En, global equity strategist at Wells Fargo Consulting, said that it is reasonable for companies to hold large amounts of cash and conduct large-scale mergers and acquisitions under low-cost financing conditions. Some analysts pointed out that the strengthening of the US dollar has increased the purchasing power of US companies, and at the same time it has increased the attractiveness of US dollar assets, and the United States has become the first choice for cross-border mergers and acquisitions. Cross-border M&A transactions by US companies are currently at the most active level in 20 years.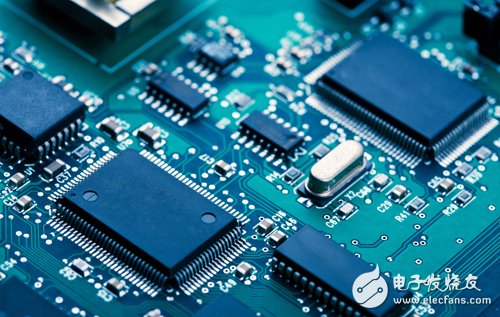 The chip industry is expected to deepen integration
Affected by the global economic downturn and the slowdown in smartphone growth, the growth rate of the global semiconductor industry has slowed significantly. Under the pressure of reduced customer numbers, rising costs, and slowing overall industry growth, chip companies began to expand to scale and seize the market, while simplifying their organizational structure and product line.
Since 2015, there have been frequent M&A transactions in the global chip industry. In March last year, Dutch chipmaker NXP acquired Freescale for $11.8 billion; in May, Anwar Technologies spent $37 billion to acquire rival Broadcom, setting a record for the largest M&A transaction in the chip industry; shortly afterwards, Intel announced Acquired programmable processor manufacturer Altera for $16.7 billion.
This year's chip industry mergers and acquisitions culminated again, Japan's Softbank Group spent $32 billion to acquire British chip designer ARM; chip giant Qualcomm announced in October that it would acquire NXP Semiconductors for $47 billion, once again renewing the record for the chip industry's M&A transaction size.
With the deep integration of the industry, the M&A activity of the chip industry has begun to advance to a more subdivided field. A striking trend is that chip makers are actively deploying the high-growth automotive electronics market.
Take Qualcomm's acquisition of NXP as an example. NXP is headquartered in the Netherlands and is the world's largest automotive semiconductor company with strengths in automotive electronics, RF, identification and security. According to industry analysts, through the acquisition of NXP, Qualcomm's chip products will be expanded to hundreds of industries, the industry will expand to many industries outside of mobile devices, and will become the world's largest automotive chip supplier.
In addition, in August this year, Japanese chipmaker Renesas Electronics announced a $3.2 billion acquisition of US chip makers to further strengthen the automotive chip business. Chip giant Intel also recently set up a special "autopilot group" to promote the development of driverless solutions.
Soundbar Speakers,Wireless Speakers,Bluetooth Soundbar,Soundbar Speaker System
Newmax Electronics Co.,LTD , https://www.fspeaker.com