In 2016, artificial intelligence and robots were one of the hottest terms in the technology industry. Although the term "robot" has been created for nearly a hundred years, it has always existed in the illusion of science fiction and humanity. Until today, with the maturity of technology, it began to gradually use value and take people's lives. The most cutting-edge technology in a field will also lead the future development direction of an industry. Next, Xiaobian will take stock of the top ten technological breakthroughs in the robot field in 2016.
1.IBM developed the world's first personal phase change neuron
IBM's research center in Zurich has created the world's first artificial nano-random phase-change neuron. Specifically, IBM has created 500 human nano-random phase-change neurons and used them to process signals, just like our human brain. same.
So far, IBM has built a neural network composed of 500 human neurons. Maybe in the near future, we can embrace the arrival of artificial intelligence, let us wait and see.
2. The new algorithm allows the Boston Dynamic Robot to achieve humanoid balance
Atlas Robot of Boston Dynamics, under the control of the algorithm, Atlas can now smoothly walk through a bumpy cement brick road. From the moving diagram we can see that Atlas's behavior is basically the same as that of human beings: first step on the foot gently, judge the ability of the ground, and then adjust the body and arms to achieve balance.
In a paper explaining the technology, the researchers said that "the robot explores the contact surface by exerting pressure on the center of the foot, and draws a balance point that can be stressed according to the rotation of the foot in the exploration stage." Through exploration and calculation, the robot can decide how to "step on". It also maintains or regains balance through the movements of the upper body, such as waving arms. In the test, it can walk through the rugged cement brick road.
3. Nano robots that accurately lock and kill cancer cells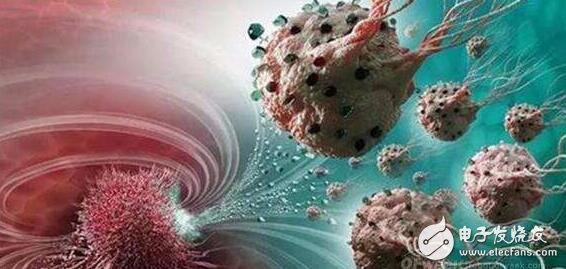 Researchers from the prestigious Canadian universities, McGill University, the University of Montreal and the Montreal Institute of Technology, have collaborated to make a major breakthrough in the field of cancer treatment. They developed a nano-robot that can run inside human blood vessels, precisely lock cancer cells and deliver drugs. This is the most advanced drug delivery system in the world, because it does not damage normal human tissues and organs at all; in addition, this means that patients can greatly reduce the dose of drugs to be taken, thereby reducing the side effects caused by these drugs.
4. Stanford University developed a diving robot to detect the 17th century shipwreck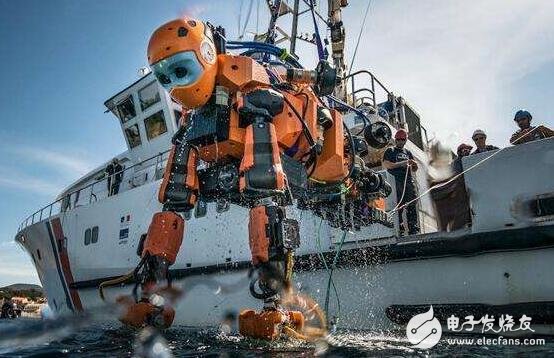 A team from Stanford University developed a humanoid robot called OceanOne that explores the underwater world. It has a computing unit, a battery, and a propeller mounted on the back to swim like a real person. It is 5 feet tall and uses artificial intelligence and tactile feedback systems to convey to the terminal what the robot is holding.
5. Harvard scientists developed the world's first all-soft robot octobot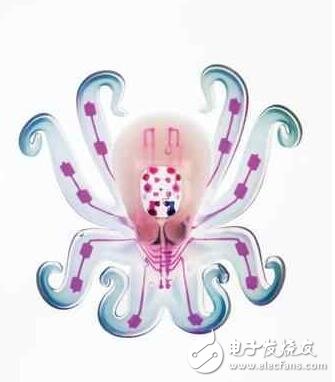 According to the Technology Review, Harvard researchers have developed the world's first all-soft robot "Octobot" capable of autonomous movement through clever design. Harvard researchers say the Octobot is the first fully-independent software robot with no hard-ear electronics, no battery or computer chip, and no need to be connected to a computer to move autonomously.
The Octobot is a soft, small robot, palm-sized, octopus-shaped, that looks like a novelty toy that can be seen at a child's birthday party. Although the shape is small and the name is a bit strange, the emergence of Octobot represents a huge advancement in robotics.
6. German scientists have developed artificial neural systems that can sense pain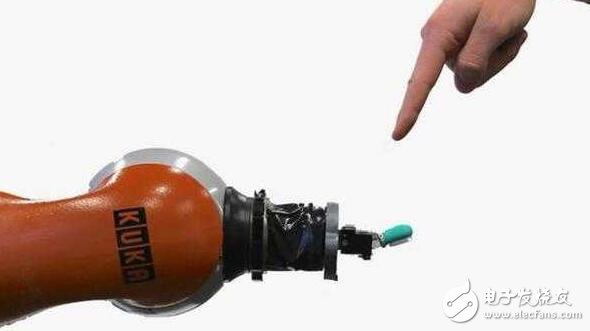 According to foreign media reports, German scientists have developed an artificial nervous system that allows the robot to feel pain, allowing it to react quickly in the face of potential dangers, avoiding injury, and protecting the standing side. Natural human. The R&D staff said that it is not difficult for the robot to feel pain. It only needs to install a finger-like sensor on the robot arm, they can detect the pressure and temperature of the environment, and the system can also receive the received Sensory classification: mild, moderate and severe pain, etc., according to different degrees of pain, initiate the corresponding protection mechanism.
7. The United States develops new self-healing materials that can be used to develop artificial muscles.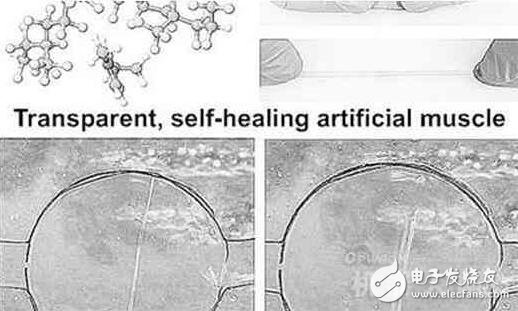 New materials can be made into transparent artificial muscles with self-healing function
In a paper, American Advanced Materials magazine introduced a transparent, highly ductile ion-conducting material with self-healing ability jointly developed by Wang Chao, a scientist at the University of California, Riverside, and his peers. This material can give robots the ability to self-heal after mechanical failure, extend the life of electric vehicles and lithium-ion batteries, and improve the performance of biosensors in medical and environmental monitoring applications.
8. US University research and development mini robot can bounce to 10 times height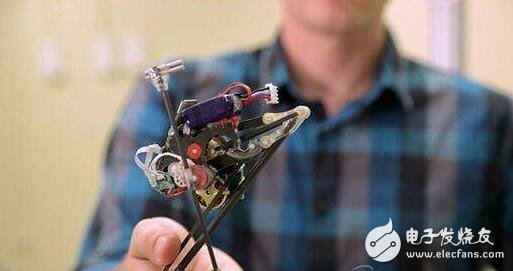 According to the British "Daily Mail" reported on December 6, the University of California, Berkeley has a new development, following the Bush baby, a robot called Salto turned out, known as the world's most agile vertical bouncing robot.
This small robot called Salto is only the size of the palm, but the jumping power is amazing. Salto is able to complete a series of vertical jumps, bounce off the wall and vertical bounce, and the height can reach 1.75 meters per second. The Salto weighs only 100 grams and is only 26 cm tall when fully extended. Designers hope that this jumping robot will be used for search and rescue missions in the future.
9. Bionic software robots come out, light-driven shaped like caterpillars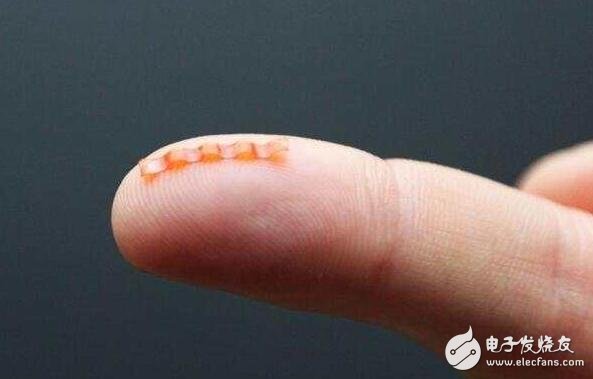 Scientists from the University of Warsaw in Warsaw, the LESN Institute in Italy and the University of Cambridge in the United Kingdom have collaborated to develop a software robot similar in size to caterpillars, designed with a photodynamic liquid crystal elastomer, made of patterned photosensitive elastic strips. You can simulate the gait of a natural creature by adjusting the shape of the movement.
This software robot can adapt to a variety of complex environments, such as it can climb the slope, through the cracks, drag 10 times its own weight of the object, the future has a variety of applications.
10. Alpha dog defeats Li Shishi, artificial intelligence goes further in the chess industry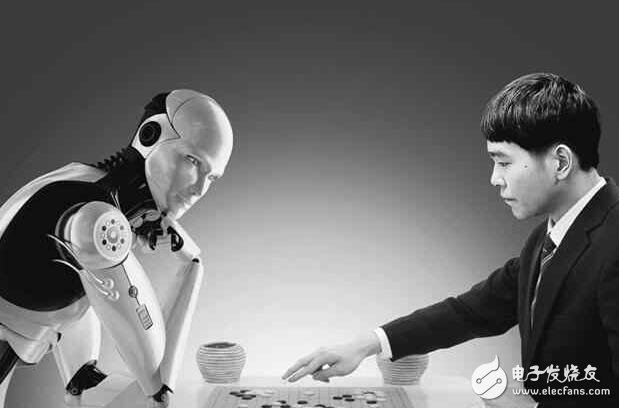 In 2016, the most sensational news in the scientific and technological world was none other than the "human-machine war" between Alpha and Li Shishi in March.
Since IBM "Deep Blue" defeated chess champion Casparos in 1997, it has been 19 years since. However, both technical staff and professional chess players believe that Deep Blue is still incapable in the field of Go, and that Go is a machine that is difficult to break through.
However, humans are quickly being beaten! At 15 o'clock in the afternoon of March 9, 2016, Beijing time, after more than three hours of fighting, Jiu Duan Li Shishi gave a vote to "AlphaGo". This is the first time that a human top Go player lost to a computer.
UL Metal Case AC100-347V Led Driver
UL Metal Case AC100-347V Led Driver

Our Constant Current LED Lighting Power Supply range offers currents from 100mA to 1300mA; while the Constant Voltage LED Lighting Power Supply range starts at 12V going through to 48V.
Both types of LED lighting power supply offer high efficiencies, PFC, are available with Class P Input; IP ratings against dust and moisture from IP20 through to IP67 and protection for short circuit, over voltage, overload and over temperature conditions. With additional options such adjustable outputs and PWM, 1-10V, Resistive or triac dimming functions.
Only Iron or Aluminum Casing,specially for Canada market for 347V, pass the CUL,FCC certification. used it for led panel light and troffer light.Industrial electricity can pay attention to waterproof and not waterproof, the product quality requirements are very, at least 5 years warranty.We have skilled engineers to answer all your questions and enquiries and provide all-round solutions basis on your project(s) and provide technical supporting.
Parameter:
Input voltage: 100-347V
output voltage: 25-40vdc
current: 100mA-1100mA.
Power factor: >0.9
Dimming:0-10V / PWM / RX / DALI.
>=50000hours, 5 years warranty.
certificate: UL CE FCC TUV SAA ect.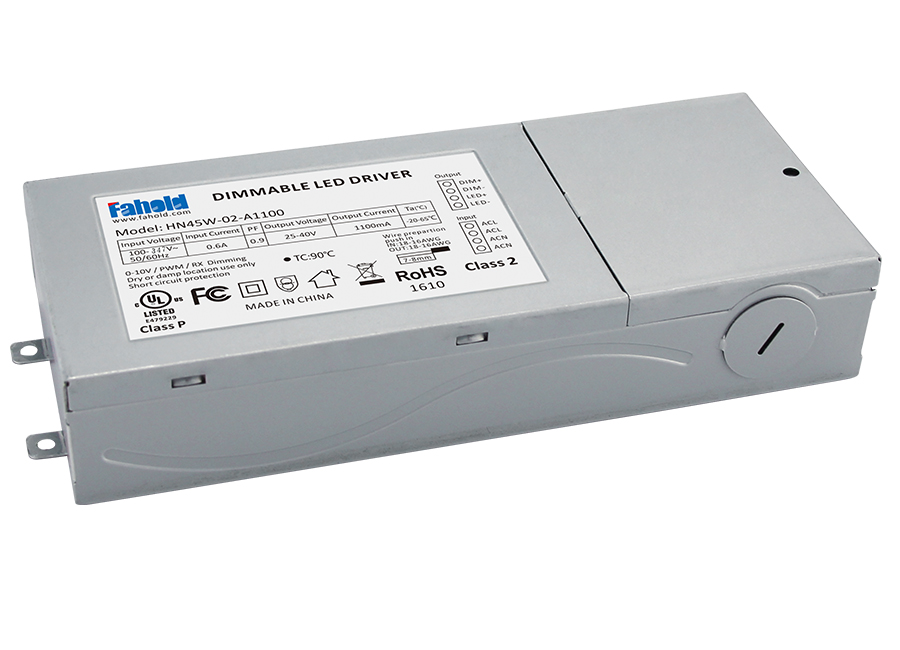 What's the benefits of Fahold driver?

Standard Linear Lighting

Cost-effective light power solution for industry,commercial and other applications

Good quality of light power with high Efficiency output to meet different requirements

Easy to order and install,requiring less time,reducing packaging waste and complexity

Flexible solution
FAQ:
Question 1:Are you a factory or a trading company?
Answer: We are a factory.
Question 2: Payment term?
Answer: 30% TT deposit + 70% TT before shipment,50% TT deposit + 50% LC balance, Flexible payment
can be negotiated.
Question 3: What's the main business of Fahold?
Answer: Fahold focused on LED controllers and dimmers from 2010. We have 28 engineers who dedicated themselves to researching and developing LED controlling and dimming system.
Question 4: What Fahold will do if we have problems after receiving your products?
Answer: Our products have been strictly inspected before shipping. Once you receive the products you are not satisfied, please feel free to contact us in time, we will do our best to solve any of your problems with our good after-sale service.
Ca Industrial Led Driver,Electric Wires Or Cables,High Voltage Industrial Led Driver
ShenZhen Fahold Electronic Limited , https://www.fahold.com