SoraaLaser, a specialist in visible light lasers, will present its innovative light source technology at the Strategies in Light Symposium, which was unveiled on March 1. The laser light source has unique illumination performance, such as collimated output light and the use of light pipes, which brings better lighting applications than LEDs, OLEDs and existing conventional laser sources.
SoraaLaser is a wholly-owned spin-off company of Soraa, founded by Nobel Laureate Nakamura Shuji. Mr. Nakamura said: "The laser does not have the problem of reduced light efficiency (Droop), and it can be combined with phosphors and safely emits highly concentrated light, which is superior to the light effect produced by other light sources. The future of lighting."
SoraaLaser's visible laser source is based on its patented semi-polar GaN laser diode combined with advanced phosphor technology.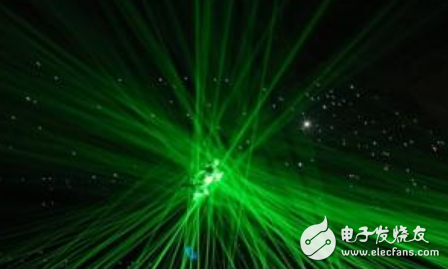 These laser sources offer consumers new possibilities, combining other solid-state lighting such as minimum energy consumption and longevity, combined with the inherently directional output source of the traditional laser itself.
Because the laser concentrates on a tiny spot on the phosphor to emit light and convert it into white light, the SoraaLaser source delivers safe, highly collimated white light with excellent optical control and high efficiency fiber optic transmission using tiny optical lenses and reflectors. And zero glare light pipe transmission.
These advantages are ideal for special lighting applications such as construction, hotels, retail, security, entertainment and automotive.
SoraaLaser is actively commercializing a new generation of visible light laser sources for display, automotive and specialty lighting applications. SoraaLaser's visible laser source is used directly in monochrome and RGB color applications, or in phosphor coated buildings.
The application range of laser light sources includes various market orientations, such as general lighting, automotive headlights, projection display, defense lighting, biochemical equipment and therapeutic equipment, industrial material processing and development applications. SoraaLaser is co-founded by several pioneers in the solid-state lighting industry, including Nobel laureate Nakamura Shuji and Dr. Steve Denbaars.
1. Indoor LED Curtain Poster Display with price Advantage: We have the best competitive price in the market, we also have the same or even better quality.
2. Indoor LED Curtain Poster Display with quality advantage: From material to finished product, from design to production, we control all processes.
3. Indoor LED Curtain Poster Display service advantage: We also provide best service after sales and we prioritize every customer's needs.
4. We ensure that our LED Curtain Poster Display are CE certified, ROHS compliant, FCC identified.
5. Indoor LED Curtain Poster DisplayWith specially designed fast lock system, easy to install and dismantle.
6. The new structure design enablesIndoor LED Curtain Poster Display diversified installation to meet the hanging-up and stacking requirements.
7. Full Color Indoor LED Curtain Poster Display with High contrast rate up to 5000:1 by using black LED.
8. Indoor LED Curtain Poster Display with high refresh rate with NOVA control system, no scan line when photographed.

Indoor LED Curtain Light Box,LED Curtain Slim Light Box,LED Curtain Poster.
Shenzhen Macion Optoelectronics Technology Co.,Ltd. , https://www.macion-led.com