On March 19th, the national high-efficiency lighting product promotion project in 2010 was open for domestic public bidding, and announced that it would continue to support high-efficiency lighting products to replace incandescent lamps and other inefficient lighting products in use through financial subsidies to accelerate the promotion and use of high-efficiency lighting products. In the tender, the requirements for the mercury content of the finalists and the recycling equipment for energy-saving lamps are included in the tender. This further shows that the state attaches great importance to the recycling of waste energy-saving lamps and mercury pollution of energy-saving lamps, and also puts higher demands on energy-saving lamps enterprises.
In the bidding document, the finalists must meet the national energy-saving lighting level 1 and 2 energy efficiency standards and high standards of light efficiency, illumination, color difference and life expectancy indicators, the requirements for mercury content are higher, the highest level requirements are reduced to less than 1.5 mg. . Moreover, for the first time, the relevant departments clearly defined the amount of promotion of the enterprise and the recycling ratio of used lamps, whether there is any recycling equipment and whether the enterprise has passed the requirements of the tender production review, which has become the key to whether the enterprise can win the high-efficiency lighting products. This shows that in the national-level tendering and promotion, in addition to the high quality requirements of the products, the government has mentioned new heights to the environmental protection awareness and requirements of enterprises.
Within a week after the official announcement of the tender on March 19, the entire lighting industry caused an uproar. All energy-saving lighting companies are actively preparing for the war, participating in the bidding project, investing in the introduction of recycling equipment, and promoting the promotion of the energy-saving lamp recycling system. In 2009, Zhejiang Sunshine, Xiamen Tongshida and other energy-saving lighting leading enterprises invested tens of millions of yuan to introduce first-class waste lamp recycling equipment from abroad, and took the lead in environmental protection of used lamps.

Component Mounting And Soldering.
The final step is to mount and solder the components. Both THT and SMT components are placed on the PCB by machines.
THT components are most often soldered in an automated process called 'Wave Soldering'. This enables all components to be soldered simultaneously. Their legs are first cut near the board and slightly bent over to keep the component in place. The PCB is then moved over a wave of liquid flux, such that the bottom side strikes the flux. This removes any oxide from the metal surfaces. After heating the PCB it is similarly moved over a wave of melted solder. The solder attaches to the solder pads and component legs, and the soldering is complete.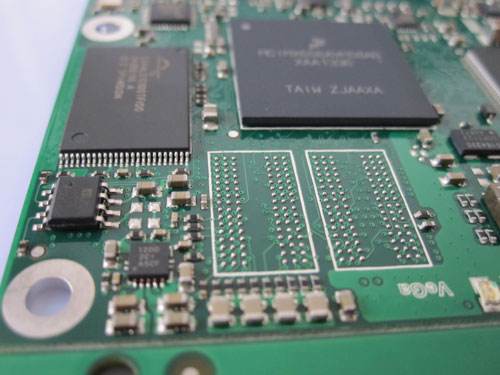 Component Mounting
Component Mounting,Custom Component Mounting,Metal Component Mounting,Mount Bracket Component
Orilind Limited Company , http://www.orilind.com