According to the Guardian, the Conor Walsh laboratory at Harvard University is not a common research center. There are no benchtop centrifuges, ventilated kitchens that can remove toxic gases, beakers or pots, and test tube racks. There are only a few laptops and a wide variety of clothes. On the lab side, there are many models wearing T-shirts and black running pants, and behind them are jerseys and running shoes. On another shelf, the carefully folded shorts and leggings are marked with different numbers. When I visited here recently, a student was patching the trousers.
If you are walking down the street, you might think you are in a high-end sports shop. But this is not a Nike university, but a biodesign laboratory at Harvard University. There are many eye-catching research projects, and their goal is to revolutionize the science of "soft robots ." In the process, the fate of stroke patients can also be changed to help them walk again. The head of the laboratory, Walsh, said: "In essence, we are studying clothes that can provide strength to people suffering from mobility disorders and help them recover their mobility."
Not long ago, at the ceremony in Los Angeles, the 35-year-old Walsh won the Rolex Awards for Enterprise. He plans to expand the "soft robot" study with a bonus of 100,000 Swiss francs and make it into a suit to enhance the load-bearing capacity of workers and soldiers. At the same time, these robot kits can also be used in the medical field, including helping to care for patients with Parkinson's disease, cerebral palsy and other diseases that affect mobility.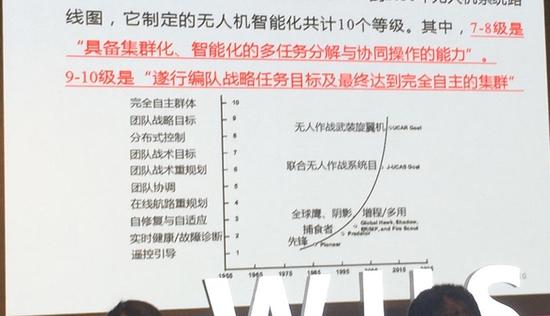 Walsh graduated with a degree in Manufacturing and Mechanical Engineering from Trinity College Dublin. As early as the student days, he had read reports that the United States is developing exoskeletons to help enhance human capacity, and is obsessed with robots. In fact, the exoskeleton is a hard shell similar to a robot that wraps the user and enhances mobility, such as the Iron Suit worn by Robert Downey Jr in Iron Man or Sigourney in Aliens. The dynamic bones used by Sigourney Weaver.
Walsh said: "I think they look very cool!" To this end, Walsh applied to enter MIT for further study, along with biomechanics expert Hugh Herr. But when Walsh began to contact the stiff exoskeleton, he found it very unsatisfactory. He said: "It's like armor becoming a robot suit, but it's also hard, heavy, uncomfortable, and not always moving with humans."
To this end, when Walsh came to Harvard University, he set up a biodesign laboratory and decided to solve the problem in different ways. He said: "I immediately found out that if you use a softer suit, you can support you to take the right action. In addition, it is more comfortable to wear and will not bother you. It has great biomedical application value. I began to imagine : Can we make a wearable soft robot?"
Based on application, the market is segmented into emergency power, off-grid power, and automotive. The off-grid power segment is estimated to grow at the fastest rate during the forecast period due to the increasing use of smartphones and surge in camping and other recreational activities. On the other hand, the emergency power segment is deemed to capture a large market share due to frequent power outages and blackouts in certain areas. Power station manufacturers are offering discounted prices on batteries and units to push sales.
Based on technology type, the market has been divided into lithium-ion and sealed lead-acid. The lithium-ion segment is projected to grow at the fastest rate during the study period due to the affordable prices of lithium-ion. Concerns of climate change and inclination to electric driven vehicles can drive the segment growth.
Based on capacity type, the global market is divided into less than 500 WH, 500 to 999 WH, 1000 WH to 1499 WH, and 1500 WH and above. The 500 to 999 WH segment is expected to hold the largest market share during the forecast period. The lightweight and capable inverter is likely to sell large number of units due to its capability most electronic devices.
Best Power Station,Portable Generator For Camping,Best Battery Powered Generator,Largest Portable Generator
Shenzhen Sunbeam New Energy Co., Ltd , https://www.sunbeambattery.com