[High-tech LED News] Zhongshan Xiaolan Town will cooperate with Zhejiang Xinya Electronic Technology Co., Ltd. to build "Zhongshan LED Industry Base", including LED Industrial Park, International LED Exchange Center, and LED Industry Technology Service System. The total planned investment is 20 billion yuan.
Among them, the LED industrial park plans to invest 10 billion yuan and covers an area of ​​1000 mu. On the basis of the construction of the original high-energy high-tech application base, the company has increased investment to create a national-level packaging industry base, and has occupied LEDs with key core technologies and cutting-edge technology standards. Industrial packaging technology high ground. At the same time, in accordance with the principle of product association, upstream and downstream supporting, the introduction of strategic alliances, carefully build a number of LED equipment manufacturing industry chain, and strive to build a first-class LED equipment manufacturing industrial base.
The international LED exchange center is expected to invest 8 billion yuan, and will extend from the Yongning area of ​​Hengqinhai to the area around Jucheng Avenue of National Highway 105 by new construction, expansion and reconstruction, with a total length of 5.4 kilometers. The planning is to use LED Kyushu City as the central business district. Based on LED raw materials, accessories, products and technology trading, the international LED communication center promotes the world's latest LED technology, and has the functions of logistics, distribution, warehousing, display, exhibition and other supporting services to create an all-round product with international scale. Trading platform.
Another 2 billion yuan will be used to build the LED industry technology service system, mainly to provide common technology research and development, surface heat treatment, industrial design and other supporting service platforms for the base.

The High Power Battery Pack is mainly used in various vehicles, ships, aircraft and other internal combustion engines, lighting, energy storage, uninterrupted power supply, mobile communication, portable electric tools, electric toys.there are some differences compared with other normal battery .
1.properties
High power Lithium Battery is a battery that powers a vehicle, usually compared to a small battery that powers a portable electronic device. And normal lithium battery is a kind of anode materials for lithium metal or lithium alloy, using nonaqueous electrolyte solution of a battery, and Rechargeable Battery lithium ion battery and lithium ion polymer battery is not the same
2.discharge power
a 4200 mah high power lithium battery can discharge all power in just a few minutes, but normal lithium battery could not do that completely, so normal lithium battery discharge ability cannot be compared with the high power lithium batteries entirely. The biggest difference between high power lithium battery and onormal lithium battery lies in its high discharge power and higher energy. Since high power lithium-ion batteries are mainly used for automotive energy supply, they have higher discharge power than ordinary batteries.

3.High Power Battery pack can discharge at higher instantaneous current than normal Lithium Battery Pack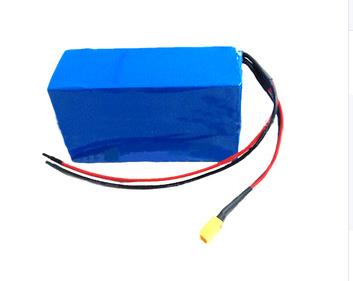 High Power Battery Pack
High Power Battery Pack,High Power Battery,Battery Pack,Lithium Polymer Battery
YFJ TECHNOLOGY (HK) CO.,LIMITED , http://www.yfjpower.com